♇ Dwarf Pluto: Former 9th Planet
Originally the ninth planet from the Sun, Pluto was recategorized as a dwarf planet as it was discovered that it is one of several large bodies within the Kuiper Belt. Pluto is not visible without the aid of a largish telescope and some patience may be needed to locate it over several nights.
Pluto, along with it's largest moon Charon, are considered a double dwarf planetary system, and is sometimes referred to as the Pluto-Charon system. Charon is 51% the size of Pluto.
Pluto's surface consists of 98% nitrogen ice and has a thin atmosphere consisting of nitrogen and trace gases. A subsurface ocean of liquid water may also exist.
Pluto Facts
Distance from sun (km)
5,913,520,000
Rotational period (days)
6.3872
Orbital period (years)
248.54
Orbital velocity (km/sec)
4.74
Eccentricity of orbit
0.2482
Inclination of orbit (°)
17.148
Surface gravity (m/sec2)
0.4
Escape velocity (km/sec)
1.22
Surface temperature
-240°C to -218°C
Pluto Surface Map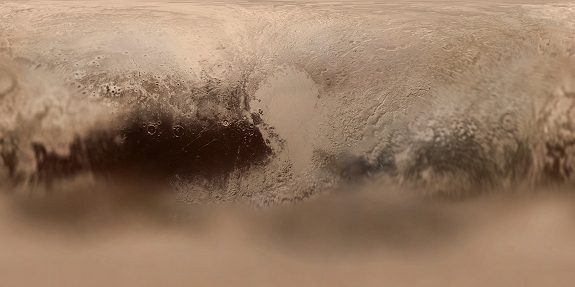 Pluto vs. Earth ratios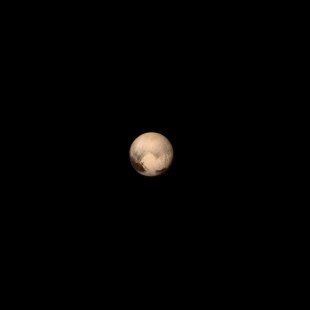 diameter = 0.186
gravity = 0.07
surface pressure = ~0
solar irradiance = ~0
total water =
day = 6.4
year = 248
sun distance = 39.5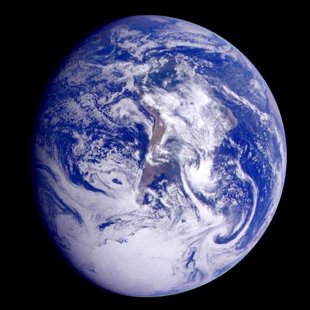 diameter = 1
gravity = 1
surface pressure = 1
solar irradiance = 1
total water = 1
day = 1
year = 1
sun distance = 1
Pluto Moons = 5
Listed in order of size.