Jupiter: Hydrogen Gas Giant
Jupiter is the fifth of nine planets in our solar system and is is one of the outer "gas giant" planets. Jupiter is the largest planet in our solar system and only Venus (and the Moon) are brighter. Jupiter has 79 known moons (maybe up to 600) and is best viewed in the spring.
Jupiter's Great Red Spot and cloud bands are enhanced by viewing though an 80A blue filter.
Jupiter Surface Map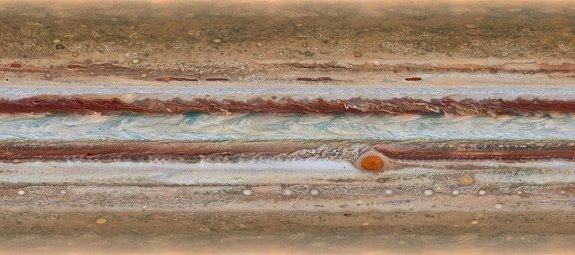 Jupiter vs. Earth Ratios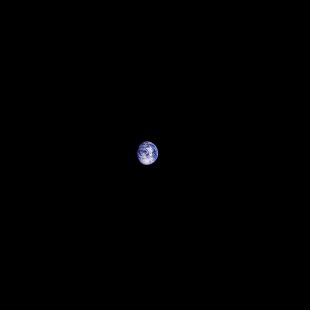 diameter = 1
gravity = 1
surface pressure = 1
solar irradiance = 1
day = 1
year = 1
sun distance = 1
79 Moons of Jupiter (in order of size)
The first 4 moons listed, the Galilean moons, are viewable with binoculars and any telescope.