Bortle 1 sites in the U.S.
List of Class 1-2 Bortle parks and places in the U.S. Bortle 1 are the darkest skies on Earth for stargazing, astrophotography, star parties, and club events. Often these are national and state parks and forests that are remote or "protected" against light pollution.
A Bortle value represents the potential of a location, not what it will be when you are there. Local factors such as dust, wildfire smoke, haze, humidity, clouds, or atmospheric turbulence can diminish the Bortle value that night.
The IDA column indicates if a site is an IDA-certified sanctuary, reserve, or park. Also use your local astronomy club for guidance as they will know the darkest places near you.
NP = national park | SP = state park | NF = national forest | SF = state forest | NWR = national wildlife reserve | SRA = state recreational area
---
U.S. nighttime lights satellite map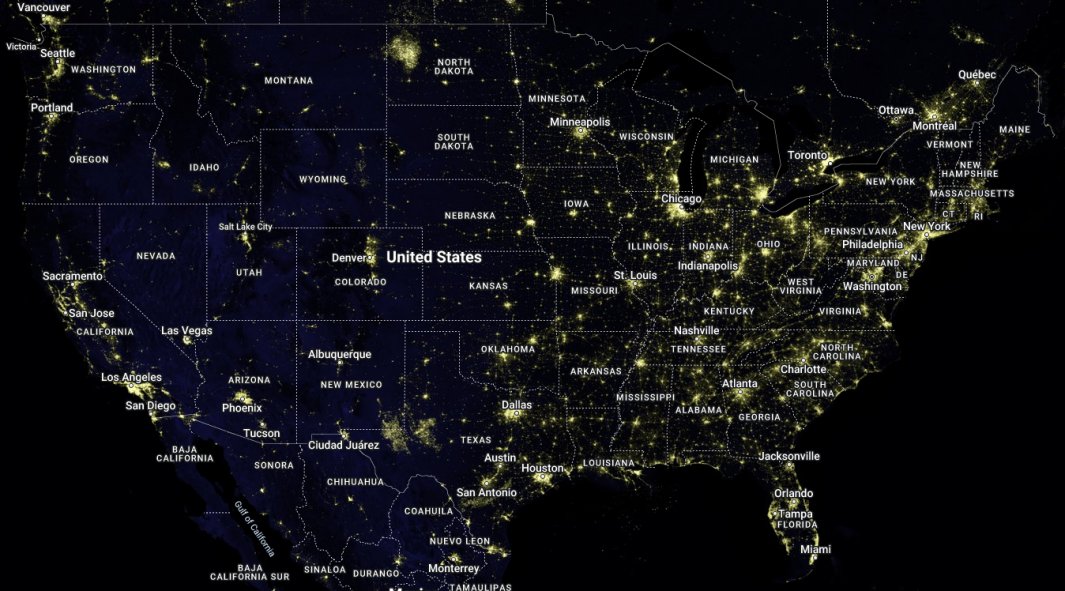 2019 satellite image showing US light pollution. See full interactive map at Blue Marble Navigator.
---
U.S. light pollution map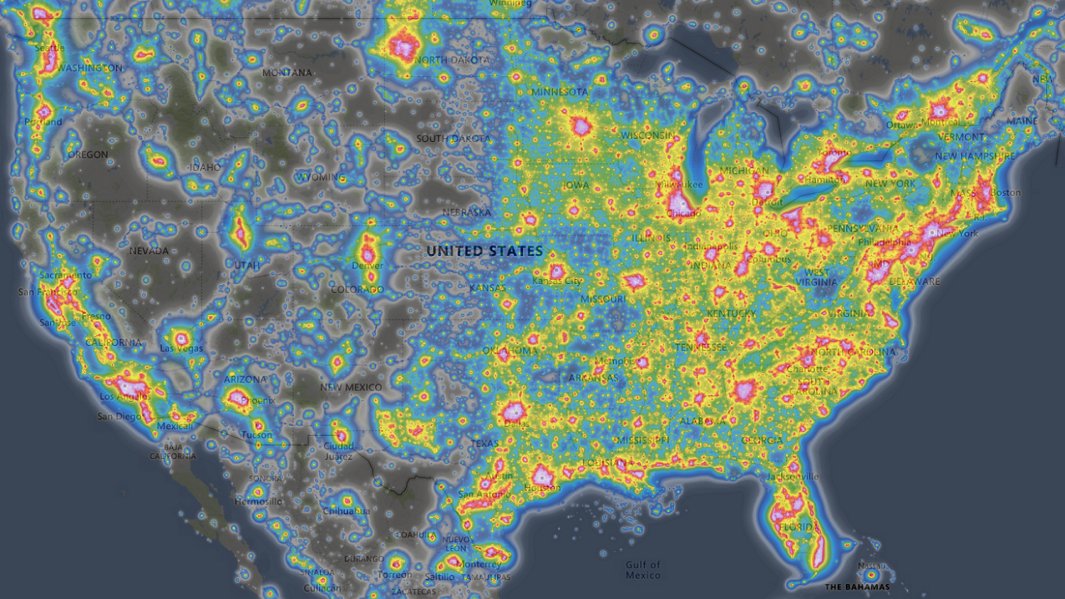 2015 map showing US light pollution based on Bortle scale/SQM data. See full interactive map at LightPollutionMap.info.
---